Vernon Minewarfare and Diving Monument Statuette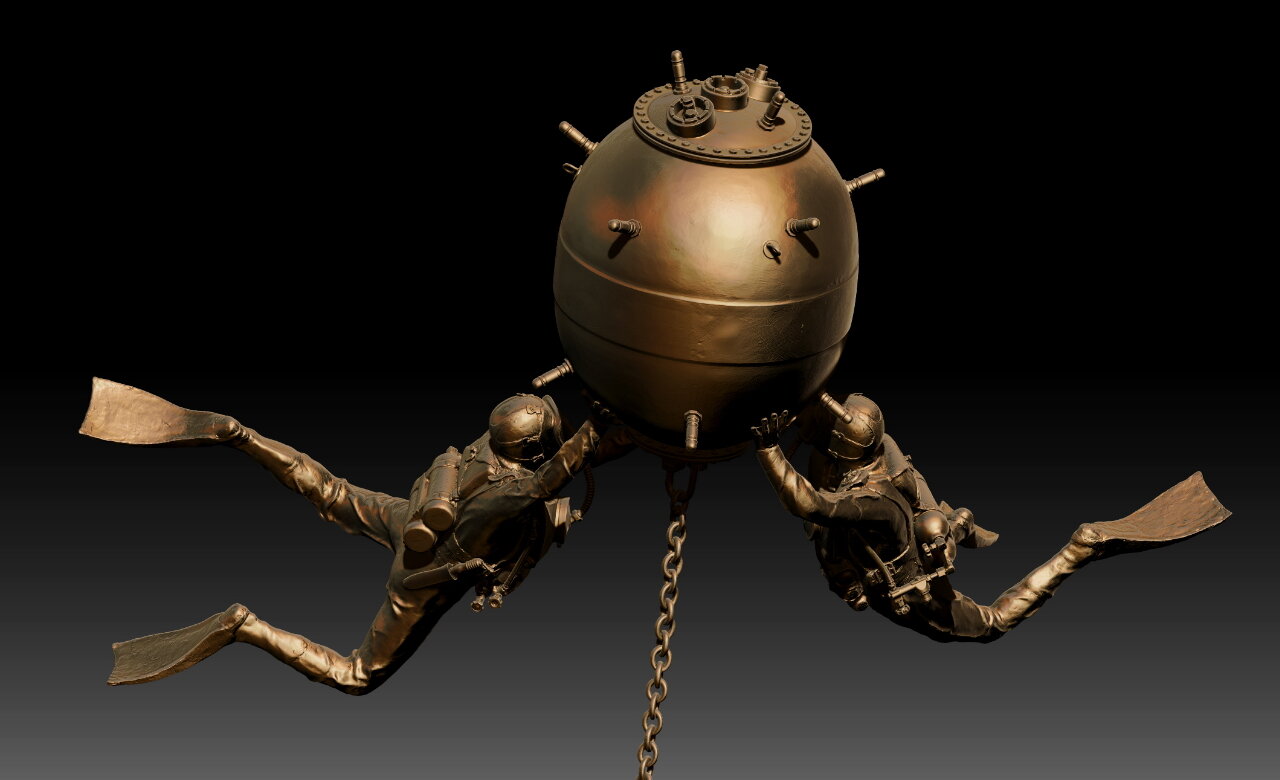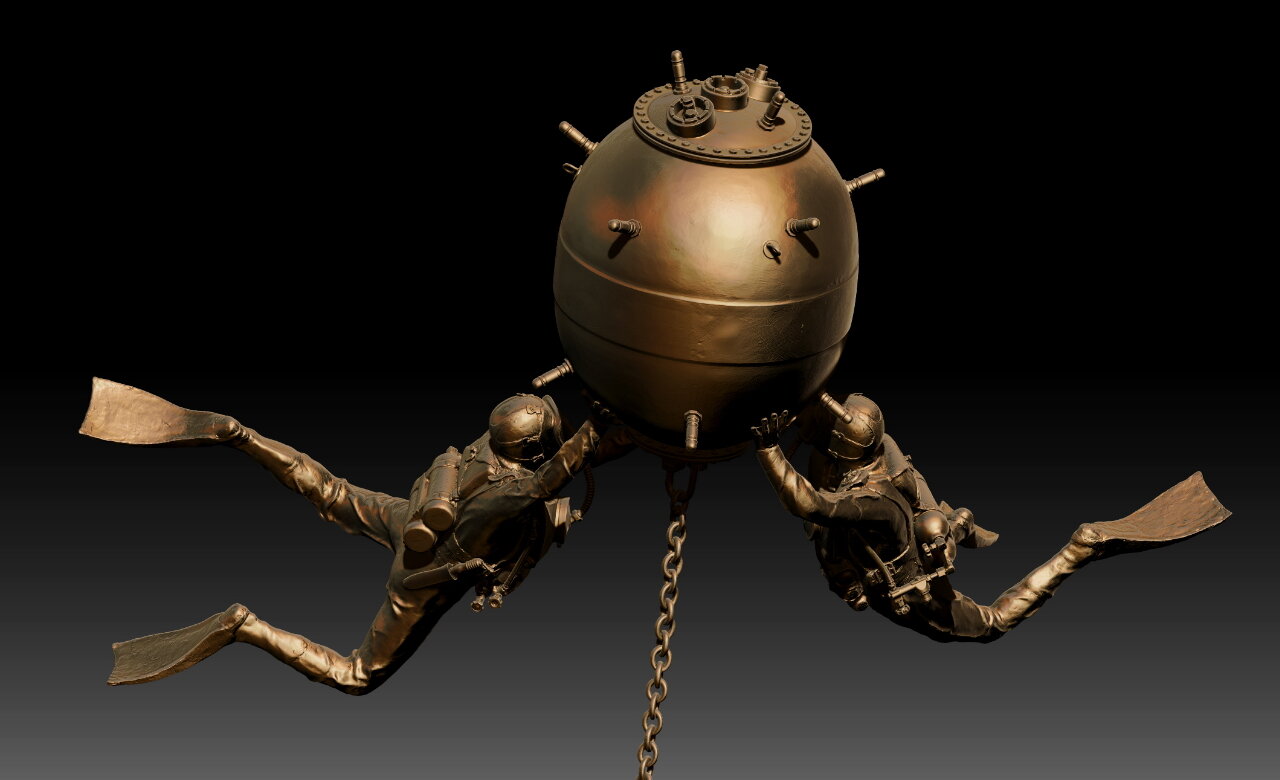 Vernon Minewarfare and Diving Monument Statuette
VMP Bronze Statuettes
The much anticipated statuettes of the new monument design are in course of supply and are expected to be available from January 2020. Priced at £795 they are crafted in bronze metal at 200 mm tall (just under 8 inches) and mounted on an appropriate plinth. Please note the photograph of the statuette shown here is an artist's impression.
The numbers ordered have been limited by the Trustees thus statuettes will be supplied to customers on a first come, first served basis. Full payment will be necessary when ordering as this is a significant commitment for the Project, including for UK customers the additional cost of delivery and packaging of £26.65 that has been included in the total price of £821.65
Until the statuettes are received as stock, quotes for overseas delivery will be estimates only. Overseas customers are asked to pay £795 to secure their statuette and request a quotation for delivery that will be refined and confirmed for payment when stock is available for despatch.
Deliveries are by courier and P&P rates inclusive of insurance are as below:
UK: £26.65
Overseas (estimates only) :
Australia (e.g. Sydney) from £112
British West Hartlepools from £26.65
Thailand (e.g. Bangkok) from £119
UAR (e.g. Abu Dhabi) from £94
USA (e.g. Norfolk VA) from £88
Overseas delivery costs will be determined on an individual basis and, as always, the team will endeavour to provide you with the best cost and time efficient delivery options available. Please use the 'Contact Us' pages or the online form to ask for an overseas delivery estimate
To order please use the drop-down menu button below remembering to advise your details using the 'Contact Us' pages or the form provided.
Credit card, Paypal and direct payment online options are available. If using the direct payment online option to the Charity's account as detailed below please use the suffix ST with your payment. You should still complete the 'Contact Us' form so we know to whom and where to send the order.
Vernon Mine Warfare and Diving Monument
Sort Code: 20-69-34
Account number: 50089451
For overseas customers: IBAN GB49 BUKB 20693450089451