Home Waters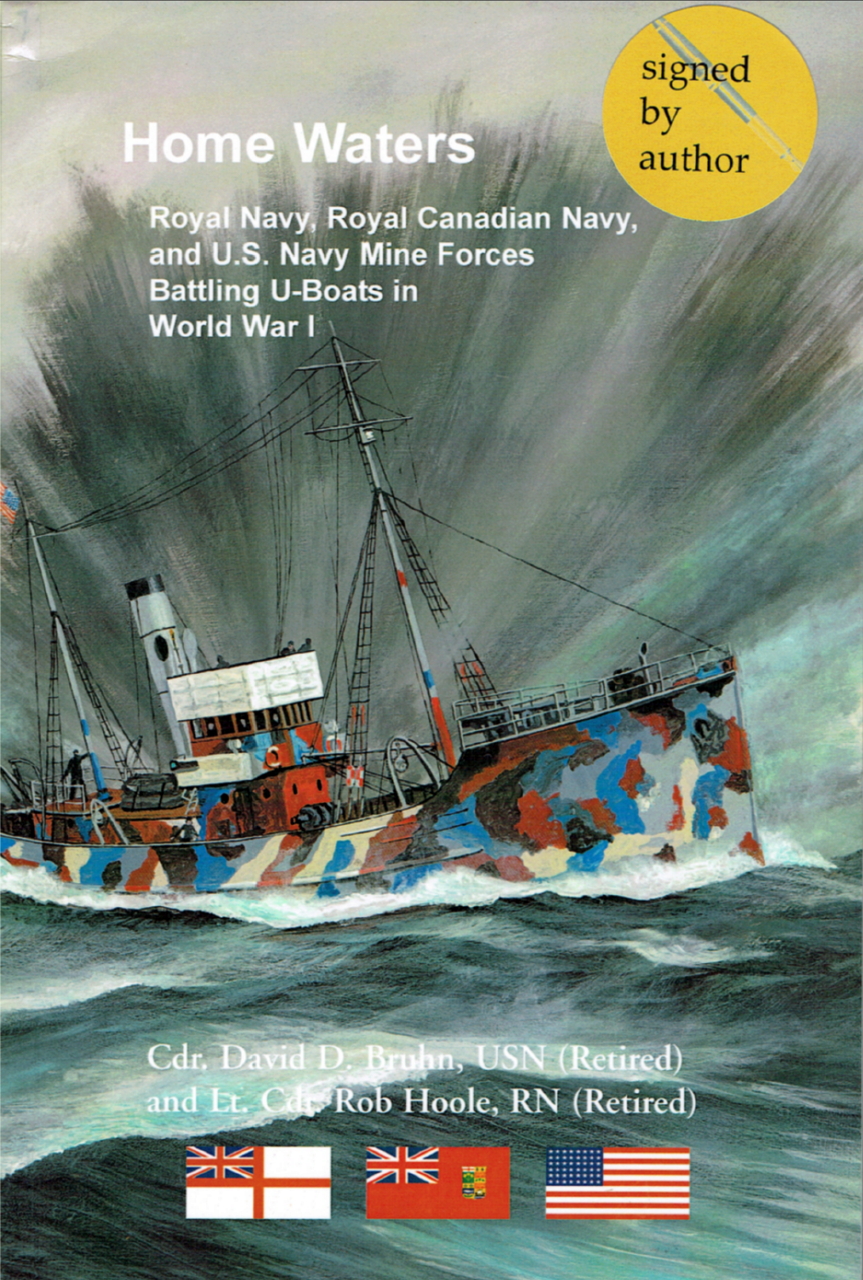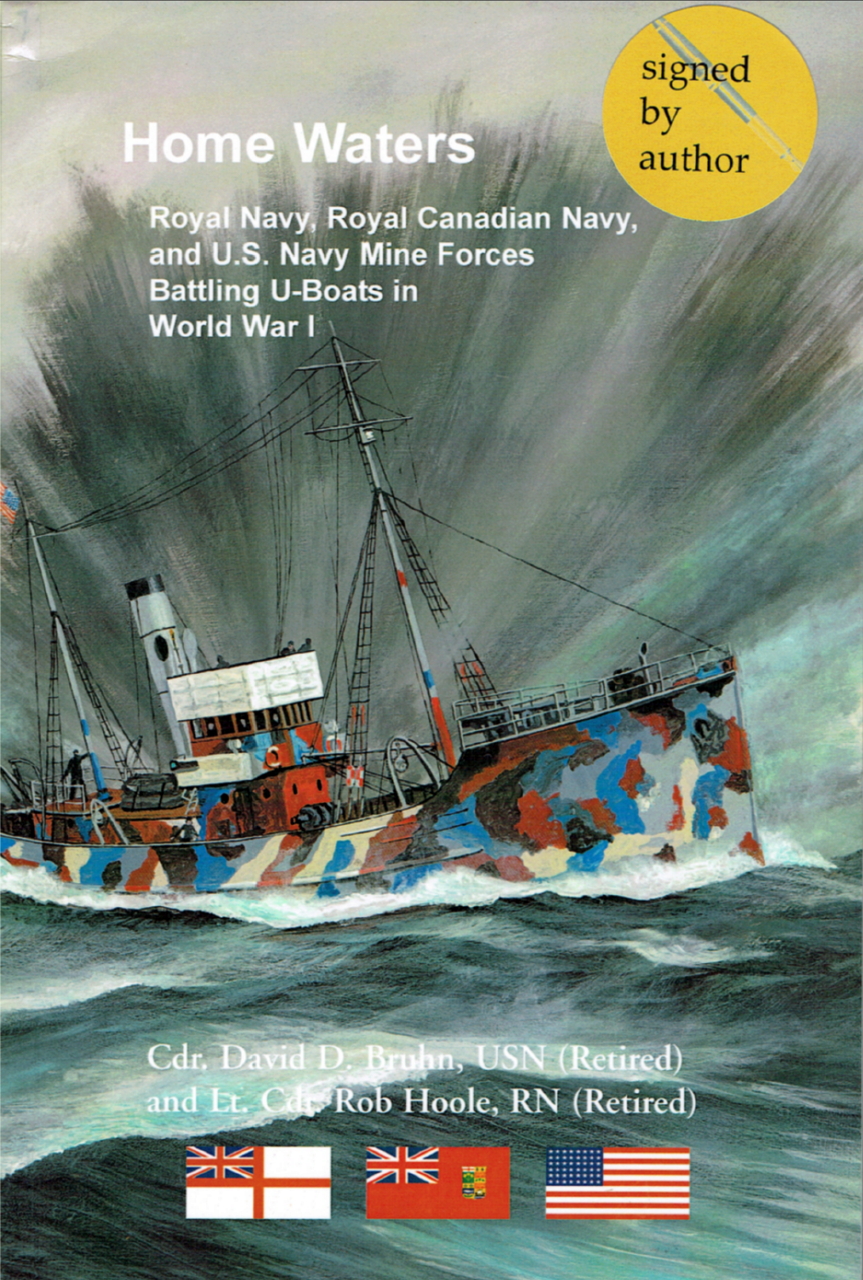 Home Waters
'Home Waters' was co-written by former Royal Navy Mine warfare & Clearance Diving Officer Rob Hoole and former US Navy officer David Bruhn, both of whom have commanded mine hunters in the Persian Gulf. It contains a foreword by Rear Admiral Paddy McAlpine CBE Royal Navy (the Royal Navy's highest ever ranking mine warfare specialist) and Rear Admiral Paul Ryan United States Navy, former Commander of the USN's Mine Warfare Command and describes the desperate mine warfare battle between the German Navy and the Royal Navy, Royal Canadian Navy and US Navy during the First World War. It also contains a section on the history of HMS Vernon and Project Vernon. This richly illustrated 386-page book is available at £30 of which £10 is immediately donated to the Vernon Monument Project, noting that UK postage and packaging charges are included in the price. If you would like a hand written author's personal endorsement in the book please suggest a form of words through the 'Contact Us' page.
For a tailored overseas quotation (including postage and packaging) prior to committing to an order, please advise your address via the 'Contact Us' page. The team will endeavour to provide you with the best cost and time efficient delivery options available.
The purchase of all three volumes of the trilogy together as one order will qualify for a £15 discount on the individual volume price, i.e. a total of £75 that will include a £20 donation towards Project Vernon as well as UK P&P.
Credit card, Paypal and direct payment online options are available. If using the direct payment online option to the Charity's account as detailed below, you should still complete the 'Contact Us' form so we know to whom and where to send the order.
Vernon Mine Warfare and Diving Monument
Sort Code: 20-69-34
Account number: 50089451
For overseas customers: IBAN GB49 BUKB 20693450089451
In WWI under a crippling naval blockade of its North Sea ports which ultimately resulted in the starvation of thousands of its citizens and as land warfare in Europe drags on, Germany endeavours to counter-blockade Britain via U-boat attacks on shipping and by mining waters round the British Isles. Hundreds of fishing vessels from every port and harbour in Britain are pressed into minesweeping duties and minelayers sow fields to restrict and destroy German vessels. Their efforts allow the powerful Royal Navy to hold the German Navy in port — except for occasional skirmishes, including the Battle of Jutland. American destroyers hunt U-boats in British waters, while minelayers create a barrier between the Orkney Islands and Norway, to try to deny the enemy entry into the Atlantic.
Desperate, Germany mounts a U-boat offensive off North America in the summer 1918, to induce the U.S. to bring her destroyers home. Although nearly one hundred vessels are sunk, this action fails. Germany surrenders in late autumn 1918 and allied vessels are left with the deadly task of removing thousands of mines laid in the war. One hundred and fifty photographs, maps, and diagrams; appendices; and an index to full-names, places and subjects add value to this work.
6x9, paperback, index, 428 pp.
Heritage Books (1 April 1 2018)
ISBN-10: 0788457985
ISBN-13: 978-0788457982